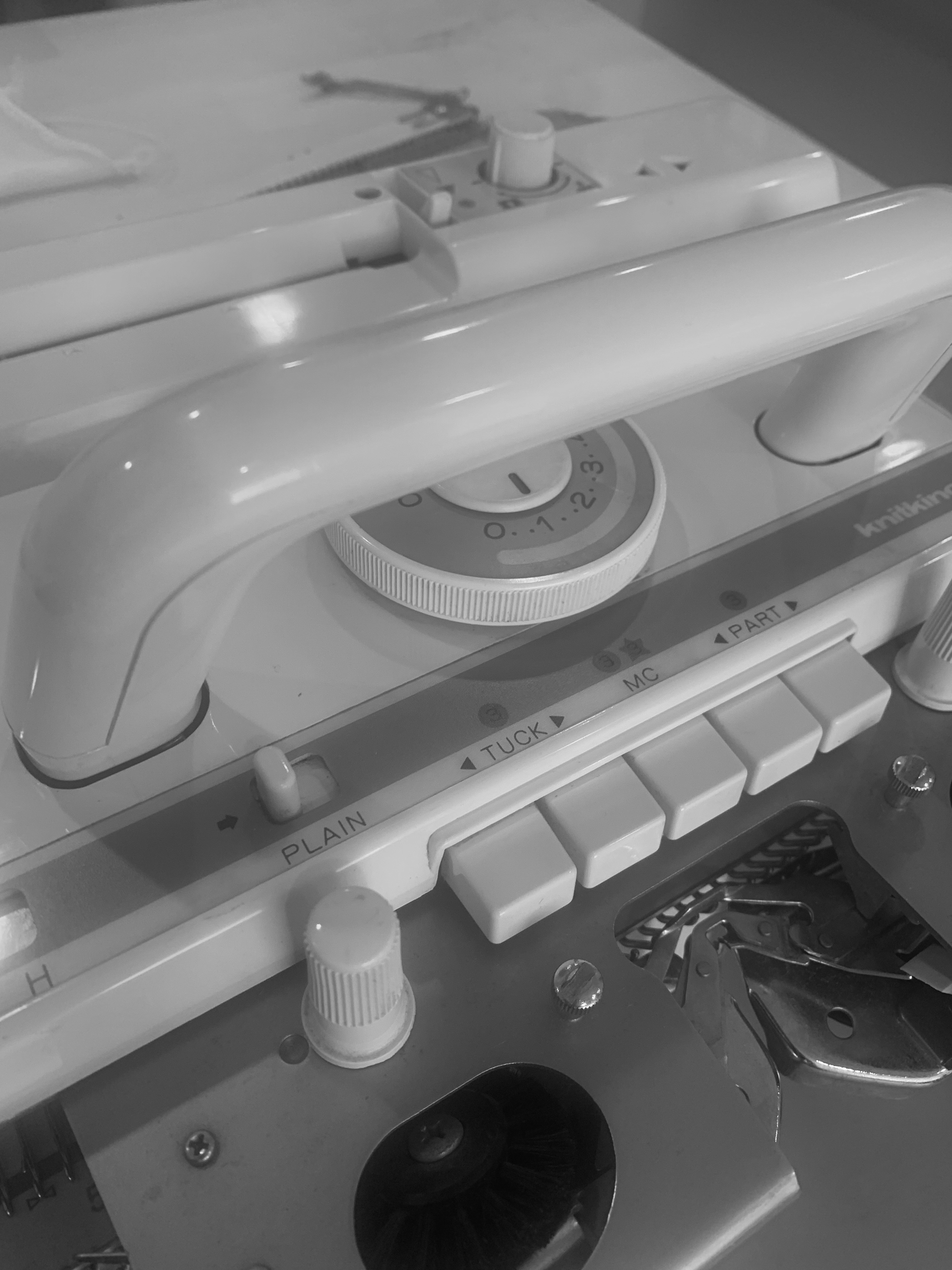 7GG - DOUBLE KNITTING BEDS RENTAL
Welcome to our manual knitting machine rental sessions at 111 South Street, Suite 23, Oyster Bay, NY 11771.
Whether you're looking to create beautiful knit garments or textiles or to brush up on your skills, our Open Studio times are available to anyone with machine knitting expertise.
If you've taken a C+W class or workshop, you can access Open Studio time for free up to a week after the class or workshop ends to practice your newly acquired skills - email us at info@courseswales.com to reserve your free studio knitting time.
Please note that the machines are available on a first-come, first-serve basis.