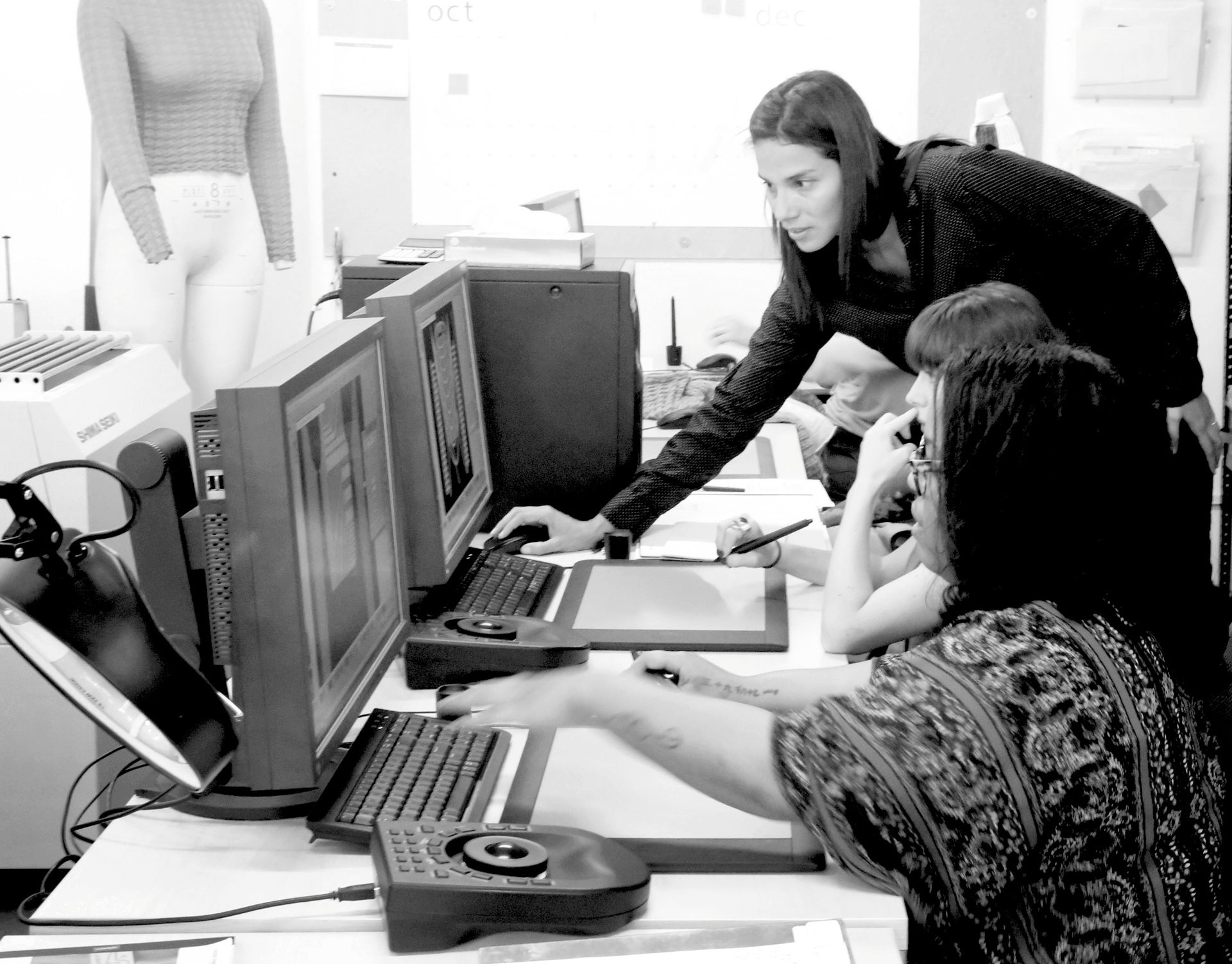 INDUSTRIAL COMPUTERIZED KNITTING - INDIVIDUAL LESSON
Unlock the delight of computerized machine knitting through personalized private lessons!

You'll acquire specialized industry techniques, craft swatches, and projects, and have the flexibility to manage your time, duration, and expenses. All course materials are provided - you may bring your yarn or purchase fashionable options in our store if you prefer! By learning this new skill, you'll be prompted with an array of emotions and empowered to experiment with various knitted fabrics.
Schedule your hourly session by emailing, INFO@COURSESWALES.COM.
Discount AVAILABLE

Multi-Private Lesson Discount:

Save $10 off each private lesson when you register for them at once.

Email us at info@courseswales.com if you want to purchase 2 (or more) per person PRIVATE LESSON paid in advance (at once) to receive the discount.
RULES & REGULATIONS 

Classes start and end promptly. You will be asked to begin clean up 15 minutes prior to class end time.

Please do not show up more than 10 minutes early for class, you may not start work until class time has begun.

All work will be discarded if not claimed within one week of your class end date.
POLICY

Media Release

In order to help the environment, we've ceased to have written consent for Media Release. By accepting C+W's Media Release at registration, you give Courses & Wales the right to use images of you, or your work, purely for publicity, promotional and marketing materials relating to C+W programming. Your name will never be used, unless we specifically ask for your permission.
If, for any reason, you feel very strongly against having any images used, please contact us in writing or via email (info@courseswales.com) following your registration, so that we may keep it on file.

Cancellation & Refund 

For cancellations, we are unable to refund the processing fees collected at the time of registration. Any refunds will be for the cost of the class minus the processing fees of 3.5%. 
Credits issued are not eligible to refund.

Lesson Cancellation

Please double check your calendar before signing up for a lesson! Our small team works very hard throughout the year to schedule each class and coordinate with our students. When you register for a spot in one of our classes, you are reserving a seat and committing to join us for that date and time. If for some reason you need to cancel a class you've signed up for, please note the following policies:

48 hours notice is required for full refund (minus 3.5% processing fees) or credit; less than 48 is 75% refund or credit; less than 24 hours there will be no refund or transfers for credit. Should you make any changes to your registration you will be charged a $25 administrative fee. 

Requests for any refund must be done via email to

info@courseswales.com

. In addition to the timing guidelines above, we of course appreciate as much notice as possible when making any adjustments to registrations.

All classes, workshops, special events, and gift certificates are non-transferable. No refunds will be given on Gift Certificates. Gift Certificates are valid for (1) one year from the date of purchase.

DISCOUNTS & COUPONS

All discounts and coupons are nontransferable, limited to single use, and cannot be used in conjunction with any other discount or offer.
During promotional periods listed on the website: there will be no retroactive discounts or refunds. If you sign up online without emailing us, you will not receive the discount.
C+W reserves the right to stop and start this discount system, and is subject to change.

PROPERTY DAMAGE

Courses & Wales reserves the right to refuse service, to charge students for damaged studio property, and is not responsible for students' lost or damaged property.
Location

C o u r s e s  &  W a l e s

 

111 South Street, Suite 23
Oyster Bay, NY 11771
516.216.9842
​